Electronic table games and Ukonkivi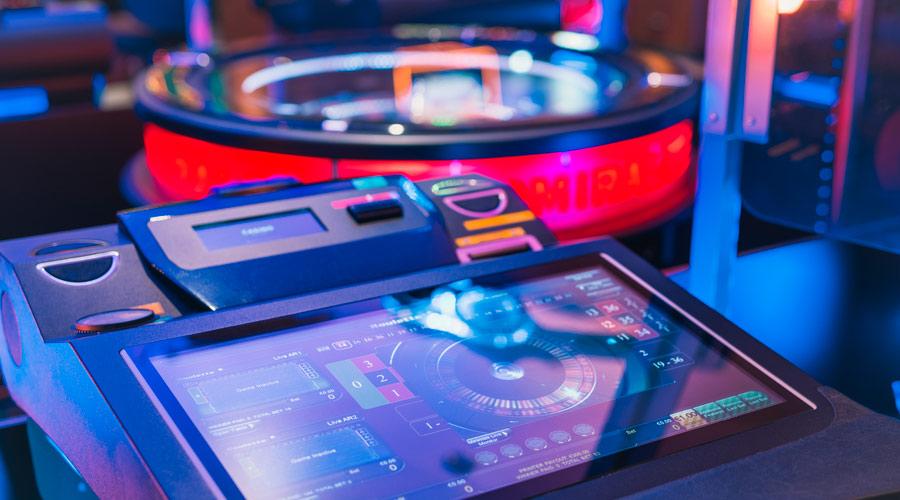 Touch Bet terminals areelectronic table games where you can play roulette at either an automated or a live table.
In electronic table games, you place your bets and receive your winnings electronically. The winning numbers are drawn electronically – a real roulette ball rolls around the wheel and falls on the winning number.
In Helsinki, our electronic table games are located downstairs near the game tables and upstairs at the balcony of the upper landing and the slot machine area in the back.
In Tampere, you can find the Touch Bet terminals in the Ukonkivi area, a game room reserved for the electronic table games. Ukonkivi boasts 16 Touch Bet roulette terminals. You can choose between playing the following:
Automated roulette
Roulette at a live table – available whenever the table game area is open
UKONKIVI live roulette – operated by a croupier, available on weekend nights
There are screens in the vicinity of the gaming locations, where you can see, e.g., the bets, the latest winning numbers, and video footage from the roulette wheels. The minimum bet at the roulette terminals is 2 euros.