Events
Whether you are a player, looking for a good time and enjoyable experiences, whether you appreciate gourmet or are just curious, you are always welcome to the casino. The casino experience includes entertainment in a unique setting. Even if you were not looking to play, our facilities and atmosphere are open to you from the restaurants and intimate live gigs all the way to sports grandstands.
A casino experience in the heart of Helsinki
We offer something for everyone. Our unique milieu provides a perfect setting for events of all kinds and sizes. Let us create an experience that suits your needs, including, for example, a dinner served on tables for a bigger group in the historical and elegant Fennia Salonki. Or would a casual get-together among friends, with a nice game, snacks and beverages be more to your taste? With us, you can choose the style, and, in most cases, the sky is the limit.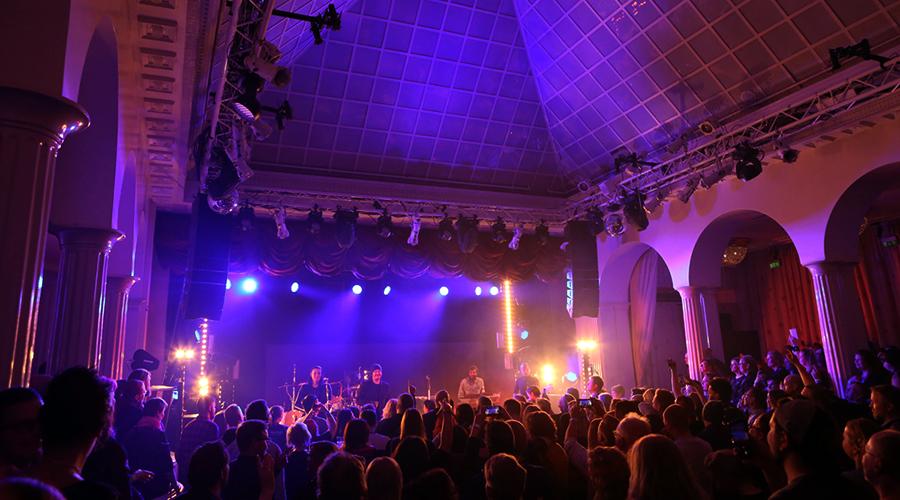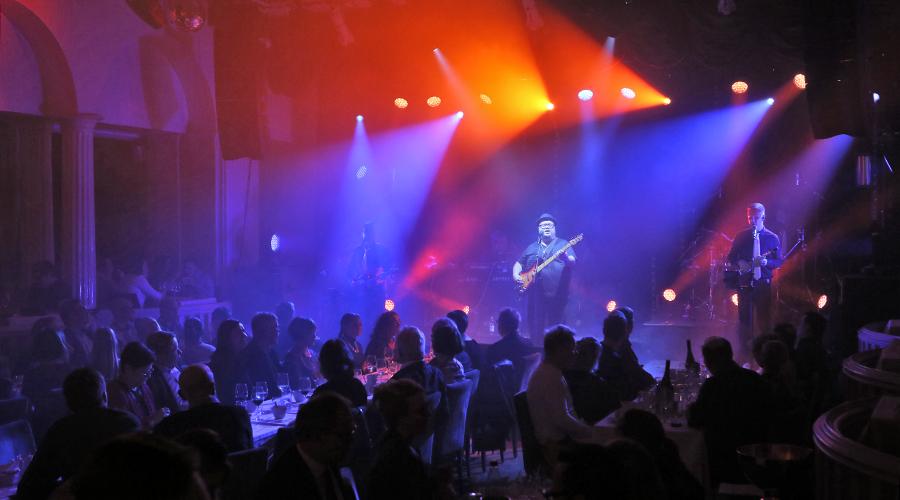 Show & Dinner – Entertaining dinner
This is a night to remember. We gather in the historical and stylish Fennia Salonki, which takes over a hundred guests. The evening will be a smooth mixture of beloved music and culinary pleasures.
Our shows are always designed to meet the tastes of international audiences, too, and your taste buds will be pampered by a dinner with high-quality ingredients prepared in the classic way.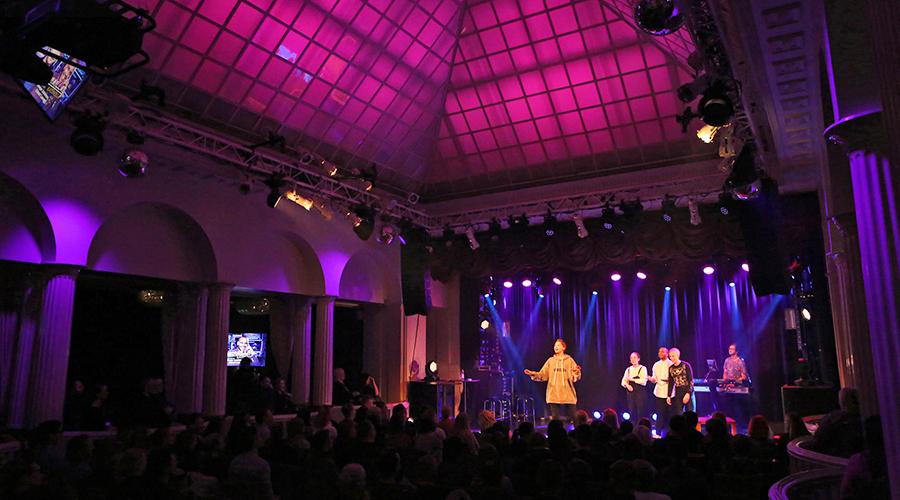 Comedy nights at the Casino – Having fun in good company
If laughter really prolongs life, it is likely that we'll live to be at least a hundred years old. During our comedy nights, you can giggle, chuckle, snicker, and guffaw – or simply enjoy yourself otherwise. Get your funny bone tickled by masters of improvisational theatre Roope Salminen and Ernest Lawson, with changing guest stars.