News
Finland's second casino opened in Tamp...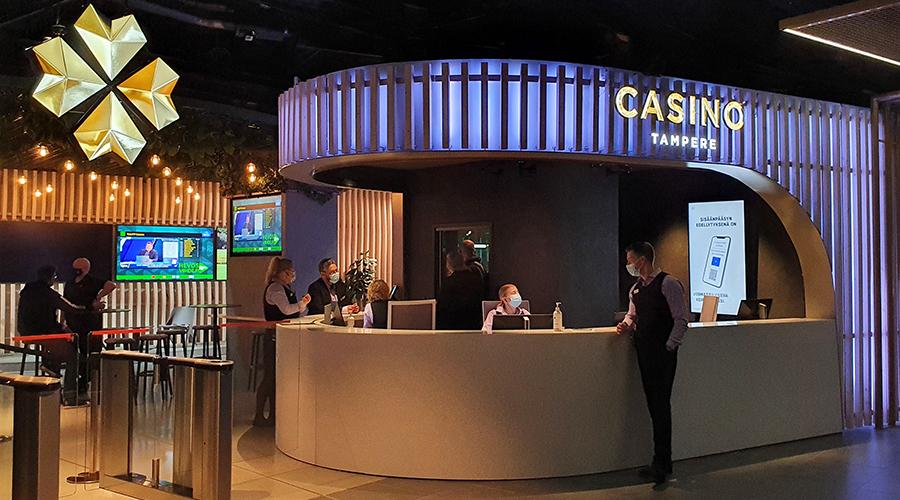 Finland's second casino opened in Tampere
Casino Tampere was opened at Nokia Arena in the city centre of Tampere on Wednesday 15 December 2021.
– Casino Tampere is a unique project, which has aroused interest both in Finland and elsewhere in Europe. What is distinctive about Casino Tampere as compared with other casinos around the world, is its unique setting, an extraordinary mixture of Finnish spirit and a cosmopolitan casino atmosphere, says Casino General Manager Tiina Siltanen.
Both Finnish casinos, Casino Helsinki and Casino Tampere, are forerunners in the building of a responsible gambling environment in the European casino world.
– Offering tools for the self-control of gambling is one of our key measures for the prevention of gambling-induced harm. The concept we make available is unique in the European casino setting, says Ms Siltanen.

Whilst playing at the casinos, players use their Casino ID cards to authenticate themselves and to set personal limits on their gambling. The limits cover gambling at both Casino Helsinki and Casino Tampere.

Casino Tampere will employ ca. 80 croupiers and dealers, and casino customer service representatives.

– Our staff plays a major role in the creation of a good casino experience and a safe gambling environment. Responsibility guides all our actions and is at the very heart of our customer service, says Casino Manager Outi Tikkanen.

Casino Tampere is open Sun-Tue from 1:00 p.m. to 1:00 a.m., and Wed-Sat from 1:00 p.m. to 4:00 a.m.