News
Casino ID – Key to a responsible world...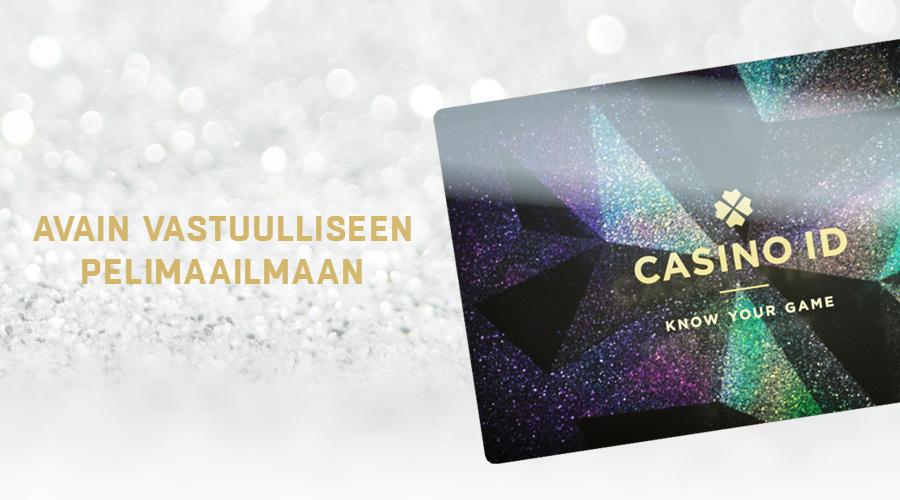 Casino ID – Key to a responsible world of games
At Veikkaus' casinos, you play authenticated. The Know Your Game customer programme supports responsible gaming. We offer unique gaming experiences and tools that help you control your gaming better. Therefore, all our games are subject to authentication, which is an indispensable part of a responsible casino experience.
-Making available tools for the self-control of gambling is one of Veikkaus' most significant measures to promote responsibility and to fight gambling problems. Our concept is unique in the European casino setting. We are proud to say that Casino Helsinki and Casino Tampere, which will be opened on 15 December, are forerunners in the work to build a responsible casino world, says Tiina Siltanen, General Manager of Casino Helsinki and Tampere.
We want to protect the joy of gaming, and that is why you will automatically become a member of the Know Your Game programme, when you first come to play with us. Upon registration, you will get a Casino ID card, a key to our world of games in Helsinki, as well as in Tampere. Our goal is to make sure that everybody can keep gaming on the joyful side by setting personal limits on their gaming.
At the tables, you authenticate yourself by giving your Casino ID card to the dealer, and on slot machines, you feed your card into the card reader.
Let's keep gaming on the joyful side
Our goal is that every customer would set suitable personal limits on their gaming. You can access the following tools for gaming control:
In table games daily and/or monthly purchase limits
On slot machines daily and/or monthly time and loss limits
You can also block your gaming on the slot machines for the rest of the day by pressing the "Panic button", designed for self-exclusion. You will recognize the button for its red colour on the card reader screen.
If you lose the joy of gaming, you can also opt for an entry ban to the casino for a period of 3 months – 1 year.
The gaming limits are effective at the casinos of both Helsinki and Tampere. Please contact our staff to set your limits.
Our customer loyalty programme is based on responsibility and does not reward people for gaming. We encourage all our players to familiarize themselves with the rules of the games, since it is easier to control gaming and set personal limits on your gaming if you know them. Our staff is always happy to answer any questions pertaining to the games and offer advice on responsible gaming.
---
We are glad to help you in any matters pertaining to our activities. Our customer service is open daily 6:00–24:00, tel. 0200 55000 (local network charge/mobile charge), email asiakaspalvelu@veikkaus.fi, and via our chat service at veikkaus.fi.